Hoofdstuk 39 - Paragraaf 10
39. Hulpmiddelen/>

39.10 BIBS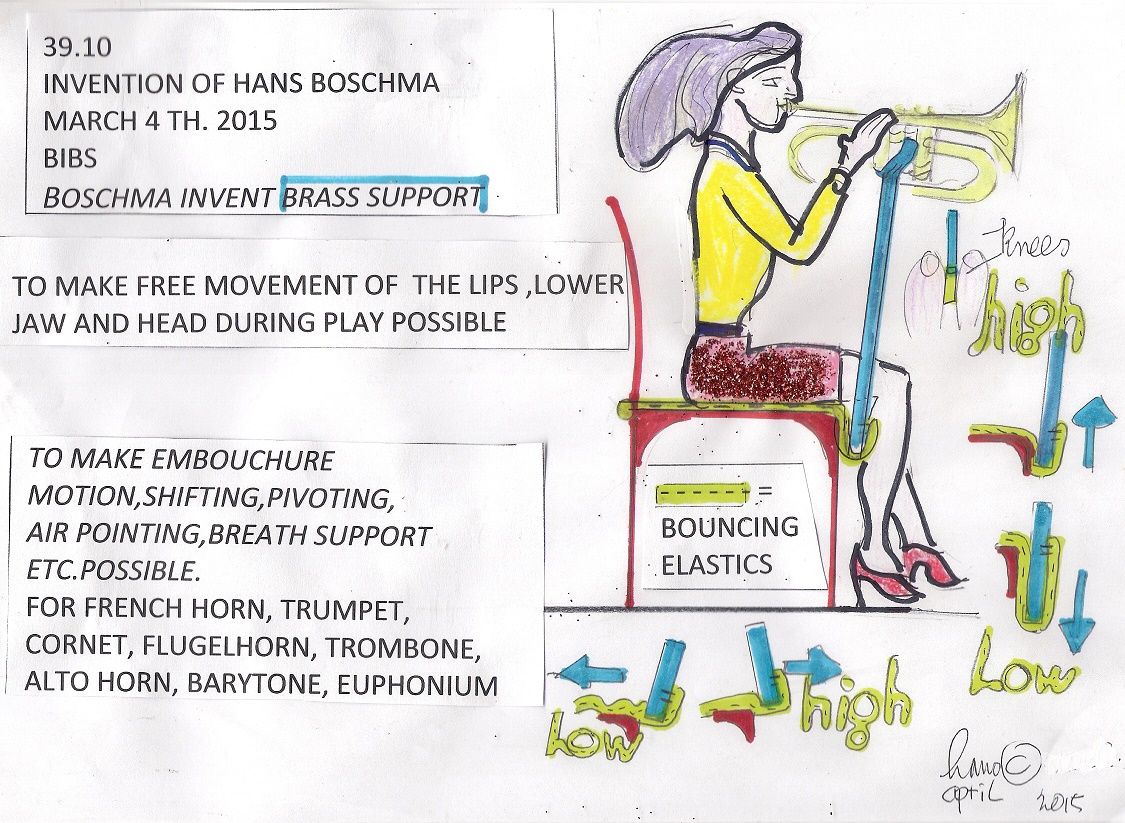 Click on the picture to enlarge it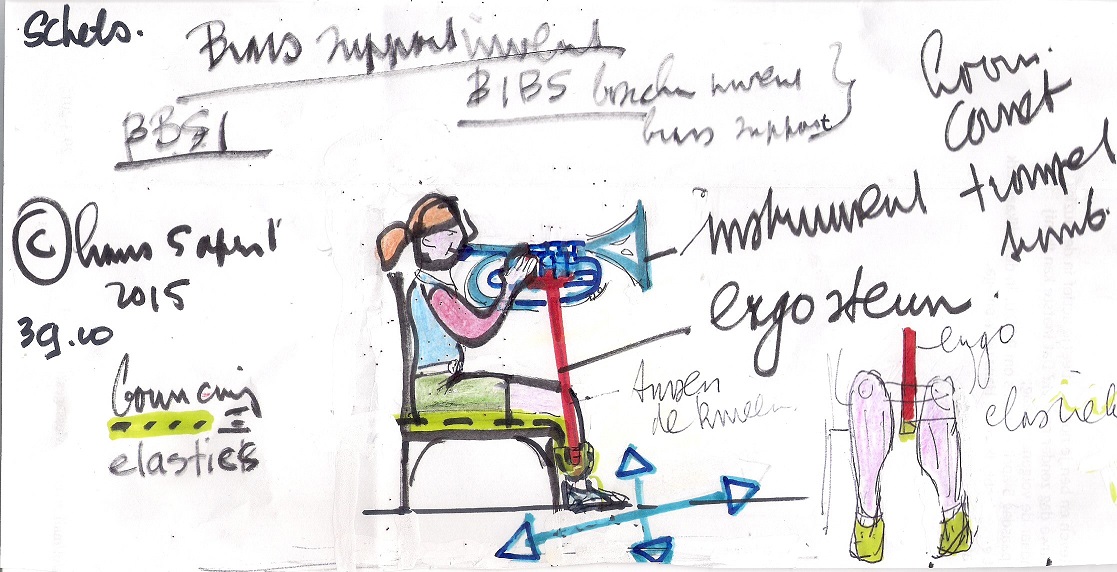 Click on the picture to enlarge it



THE BIBS
Boschma Invention Brass Support

Many brassplayers and other musician suffer with complaints of the neck, shoulders , arms etc. Thats the reason they canít carry and elevate their instruments very well. Its too painful. Also paresis and paralysis like as brain injury, muscle dystrofia, dystonia, post traumatic circumstances cause troubles often. To make it possible to play with the right embouchure I developed THE BIBS.

BIBS
Take a stick of a light material or buy a ergobrass stick in the music shop. Length: 50- 80 cm; it depends of the length of the player.
Fix a piece of firm elastics at the end of the stick. Fix the other end of the elastics at your chair. Try to make the length so long that the mouthpiece will be positioned exactly on the right place on your lips.
Start to play en youíll feel that it is possible now to move your head, lower jaw, lips . Each note has its own position. When you play high you will get longer.

Its possible now the work with the good tools like as:
Embouchure motion, shifting, lower jaw movements, pivoting, pointing the airstream, changing your inclination angle of your dents , breath support etc.etc.



39.1 The Horn Wristlet

39.2 The Horn Elevator

39.3 Balancer

39.4 The Horn Stand

39.5 Horn Elevator Pressure

39.6 Trumpet Stand & Elevator

39.7 Music stand support

39.8 Brass support foto's

39.9 Oogsturing embouchure

39.10 BIBS

39.11 BIBS 2

39.12 Ergonomische Behelfe