Hoofdstuk 40 - Paragraaf 1
40. The Horns Band/>

40.1 The Horns Band
THE HORNS BAND

The Horns Band bestaat al een jaar of 6 en speelde voor het eerst samen in het grote project Fryske Lieten van Hans Boschma in de Lawei Drachten, later in de Prinsetuin te Leeuwarden en op andere plaatsen. Voor een deel te vinden op
Hoofdstuk 53, paragraaf 1
Een grote happening met een deel van het N.N.O., zie daartoe de website embouchure.nl hoofdstuk 53.1. De band speelde in verschillende settings op grote tuinfeesten, privé party's etc.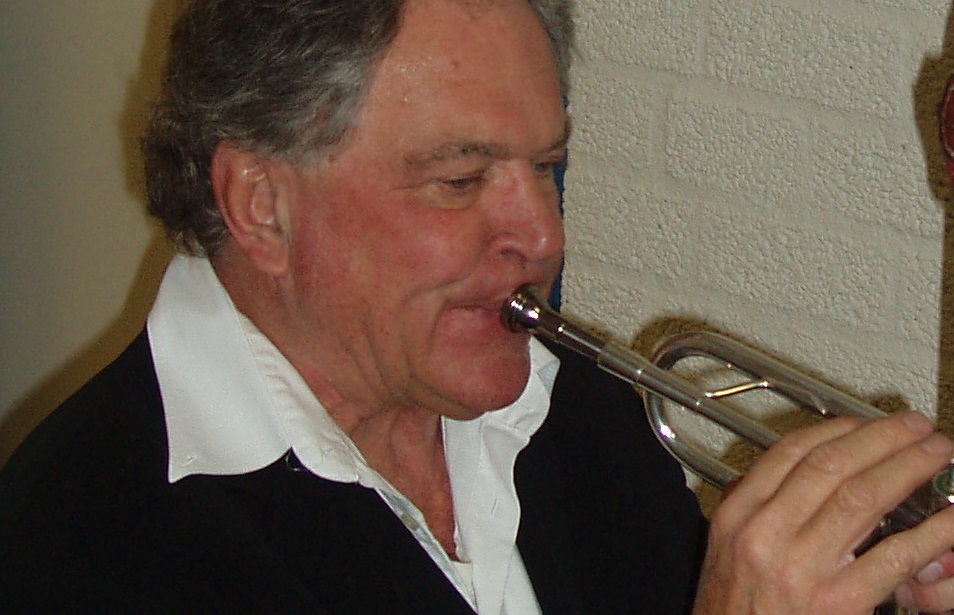 Hans, de naamgever van de band, kreeg te maken met ernstige ongelukken en zware operaties dientengevolge, zodat de band in deze samenstelling niet optrad. Nu hij helemaal genezen is zijn we weer gestart met een concertenreeks en is de vaste saxofonist Miklós Furst o.a. bekend van Cuby & The Blizzards.

ONTSTAAN
De naam (Hans) The Horn is ontstaan na TV opnames Guiness Book of Records bij Adams in Ittervoort : The Officious Worldchampionship Brassplaying voor TVL in Limburg. Hans is dat nog steeds en speelt op alle brassinstruments. Zie
Hoofdstuk 25, paragraaf 1, Paragraaf 2 en Paragraaf 3.

JANNIE BRANDSMA
De band bestaat uit Jannie Brandsma topvocaliste . Zij is afgestudeerd Bachelor en Master Zang Lichte Muziek aan het Conservatorium te Zwolle Treedt op als soliste, pedagoge, koordirigente van 5 koren en de natuurlijke opvolgster van Rita Reys(+). Woont in Parrega. Haar repertoire kunt u terugvinden op de onderstaande lijsten.

Meer dan 300 nummers staan tot haar beschikking, die ze allemaal met veel gevoel, superswingend en muzikaal zingt. Ze speelt ook piano en .kerkorgel. Samen met Hans doet ze ook orgel en trompetdingen gebaseerd op de setlistnummers.

JOHAN VELTHUIS
Toetsen en geluid zijn voor rekening van Johan Velthuis uit Sneek, wiens pianospel te horen is o.a. op de eerst genoemde link. Hij is ook cum laude afgestudeerd aan het Conservatorium en is naast dirigent, toetsenist,arrangeur ook
muziektechnoloog. Werkt aan de Hogeschool voor de Kunsten te Utrecht.Dat is in een band een onmisbare factor.

RICHARD VELTMAN
Richard Veltman is de slagwerker/ drummer. Bolsward is zijn domicilie. Allround topdrummer, speelt veel musicals en op dit moment in de Andre Hazes musical :"Zij gelooft in mij". Is ook docent en doet muziek therapeutisch werk voor de muziektherapie stichting Papageno van Aaltje en Jaap van Zweden .

WYTZE VAN DER MEER
Wytze van der Meer bas en contrabas. Komt uit Sneek . Naast vooraanstaand artiest en begeleider van vele prominenten, docent deed hij ook aan de eerder genoemde grote projecten mee. Uitermate virtuoze en vindingrijke bassist. Is ook muziektherapeut en dat is dus heel bijzonder dat er 3 muziek therapeuten in The Horns Band spelen.

MIKLÓS FURST
Miklós komt uit IJmuiden, en is saxofonist en fluitist. Speelde bij Cuby en de Blizzards, speelt bij Mieke, de Originators etc. Fijne solist met een mooie omfloerste toon en een fantastische improvisator.
Een bescheiden musicus die de mensen op de banken weet te krijgen als hij uitpakt.

HANS BOSCHMA
Hans Boschma's website Embouchure.nl wordt door elke zich respecterende koperblazer, wereldwijd gevolgd met meer dan 2000.000 bezoekers per jaar wereldwijd. Op hoofdstuk 49 staan 35 CD's op zijn naam, waaronder spelend met de bands van grote namen als Terry en Soraya Oldfield, Paco de Lucia(+), Bill Evans(+) Jaques Morelenbaum, Monty Alexander, Wynton Marsalis (49.38) Aanvankelijk klassiek trompettist en met TV optredens in Ars Musica van de EO met barok piccolotrompetconcerten etc.. Tegenwoordig groot improvisator in allerhande gelegenheden, omgebouwd tot OOKtopJAZZ trompettist. De CD's spreken voor zich. Zijn werk voor geblesseerde en gehandicapte musici is wereldwijd bekend en Hans werkt samen met Prof.dr. Matthias Bertsch van Mnozil Brass en talloze andere grote muziekwetenschappers. Zie hoofdstuk 31.

De band speelt het liefst op besloten concerten, party's, Business Conferences. Een sterk argument is dat wij ook songs schrijven voor onze gastheren, tekst en muziek maken wij allemaal zelf. Voor contact mail met Embouchure@live.nl of bel 0031 (0)6 252 607 36. Wij zijn geen commerciële band, maar hebben natuurlijk wel kosten. Het geld dat overblijft , na aftrek van de kosten, gaat naar gehandicapte musici via de Stichting Sailing Brass (43).

Zie de setlists.

The Horns Band heeft 300 nummers op het repertoire.

Actueel zijn:

0. Ik bin sa gleon op dy (Hoofdstuk 53, paragraaf 1 alle liedjes)
1. When I fall in love C
2. Upa neguinho G
3. They can't take that away from me Bb
4. Sentimental journey A
5. Quiet nights of quiet stars Corvocado D
6. No more blues Cm
7. Night and Day Bb
8. The nearness of you C
9. A child is born G
10. Aqua de beber Dm
11. Autumn leaves Am
12. Bye bye blackbird Eb
13. Cheek tot Cheek A
14. Desafinado C
15. Fly me to the moon Am
16. A Foggy Day A
17. I've got you under my skin Bb
18. I get a kick out of you Eb
19. My funny Valentine Am
20 Summer Samba standard bossa F 74.
21. Summertime Em
22. All the things you are Eb
27. Girl from Ipanema F
28. Dust in the wind (Kansas) Am
28. All Blues Miles Davis nr. 7 RB. Toonsoort: G(7)voor Sax:E(7)


Tekst: Hans Boschma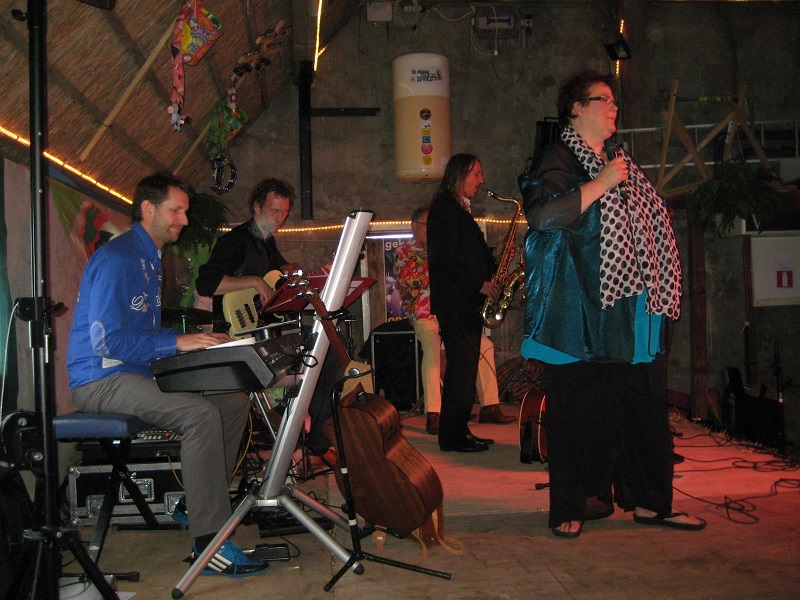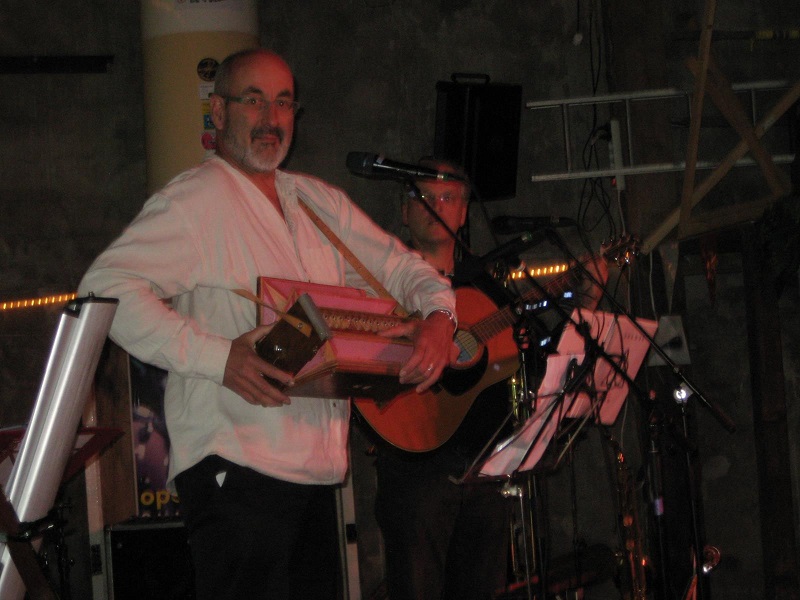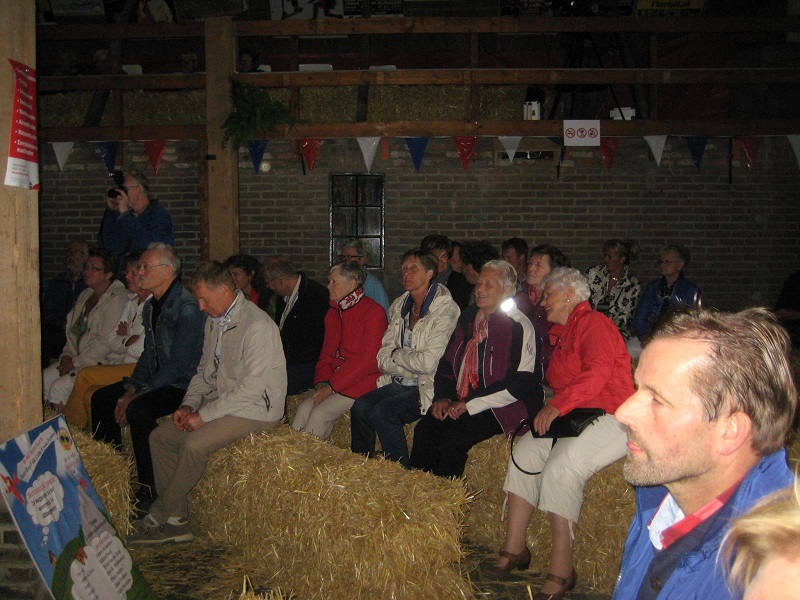 Repertoire THE HORNS BAND
1.Nature boy Am
2.The Nearness of You C
3.New York State of mind Bb
4.Night and day Bb
5.No More Blues Cm
6.Once I loved Bm
7.One less bell to answer F
8.Obsession Am
9.A piece of sky Fm
10.People G
11.Polkadots&MoonbeamsC/D
12.Quiet Nights/CorvocadoD
13.Relevation G/F
14.Route 66 C
15.Skylark G
16.Sassy's Blues C
17.Sentimental journey A
18.Songbird A
19.The shining sea F
20.The summer knows Am
21.Speak low Gm
22.Somewhere over The Rainbow. D
23.Satin Doll F
24.Such pretty people Bb
25.Someone to light up
My life Eb
26.Why did I choose youAb
27.Smile F
28.There's always one More
Time ?
29.That old devil called love F
30.There will never be another you C
31.Thats all G
32.That old feeling
33.They can't take that away from me Bb
34.This happy madness Bb 35.Time after time G
36.This masquerade ?
37.Upa Neguinho G
38.Would you believe Fm
39.With evry breath I take Am

40.Watch what happens C
41.The wheel of life Cm
42.Wave E
43.What a difference a day make Bb
44.When I fall in love C
45.The windmills of your mind Cm
46.Where were you in April
G
47.Where or when C
48.You take my breath away
B
49.You'd bes o nice to come
at home tonight G
50.You are there F
51.you don't know what love is Fm
52.You don't bring me flowers
C
53.a Child is Born C
54.All I want B
55.All of me A
56.All the things you are Eb
57.Angel eyes Em
58.A Christmas love song D
59.A dream lives on forever
G
60.Agua de Beber Dm
61.Autumn Leaves Am
62.Body and soul Am
63.Bye Bye Blackbird Eb
64.Can't help loving that man ?
65.Cheek tot cheek A
66.Caramel Am
67.Cry me a river Fm
68.Desafinado C
69.Do nothing till you hear from me Bb
70.Don't it make my brown eyes blue F
71.Devil may care Dm
72.Easy living Ab
73.Embreceable you Eb
74.Everything I love Eb
75.Fever Am
76.Fly me to the moon Am
77.From bothes sides now G
78.A Foggy Day A
79.Girl from Ipanema F
80.Gentleman is a dope Cm
81.How high the moon E
82.Hit the road Jack Dm
83.A House is not a home F
84.I didn.t know you G
85.I concentrate on you Eb
86.I get a kick out of you Eb
87.I'ved got you under
my skin Bb
88.Inside a silent tear C
89.It don't mean a thing Am
90.I'm old fashioned Bb
91.Just friends G
92.London by night C
93.Look for the silver lining?
94.Lullaby of birdland Fm
95.My attorney Bernie Ab
96.My funny Valentine Am
97.Ne me quitte pas Fm
98.The Masquerade is overG
99.Mack The Knife F
100.Ik bin sa gleon op dy C
101.Dust in the wind Am
102.Summer Samba F
103.Strange I've seen that face before Grace Jones Am
104.Such pretty people Nancy Marano ` Bb
105.Tís weer voorbij Gerard Cox C
106.These are the days Jamie Cullum Eb
107.Time after time Cyndi Lauper C
108.True Colors Cyndi Lauper
C
109.True Spandau Ballet /Paul Anka
110.Twisted standard
111.Vincent Don Mc Lean
C
112.Walz for Debbie standard
113.The way you make me feel Michael Jackson
114.Who'side are you on Matt Bianco Gm
115.Whu did I choose you Nancy Marano F
116.With a little help of my friends Beatles
117.Woman in love Barbara Streisand
118.You do something to me
Lena Horne
119.You'd been so nice to come standard Em
120.You've got a friend Caroll King
121.Zing,vecht, huil Ramses Shaffy D
122.Zingaro/Portrait Nancy Marano Em
123. La tromba con Sordino
Hans Boschma