62. Embouchure Reminder/>

62.5 Nr. 2: The mouthpiece
Reminder nr. 2: The mouthpiece (in coöperation with MAURICE ANDRÉ)


Deze poster is ontwikkeld in samenwerking met Maurice André, ontworpen door Hans Boschma, gedeeltelijk gebaseerd op zijn boeken en de mondstukkenbrochure van Renold Schilke en graphisch verzorgd door Multimedia Bedrijf La Compagnie te Groningen. Zij legde de overeenkomst met Maurice schriftelijk vast.



The Embouchure Reminder nr.2. kunt u hier downloaden.

The Embouchure Reminder nr.2. can be downloaded here.



Maurice staande voor de poster The Embouchure Reminder, die wij samen maakten. Lokatie"De Doelen ", Rotterdam tijdens Trumpet Guild Conference. Zijn oude adres staat hier nog onder, dat heeft hij me destijds gezonden met de foto.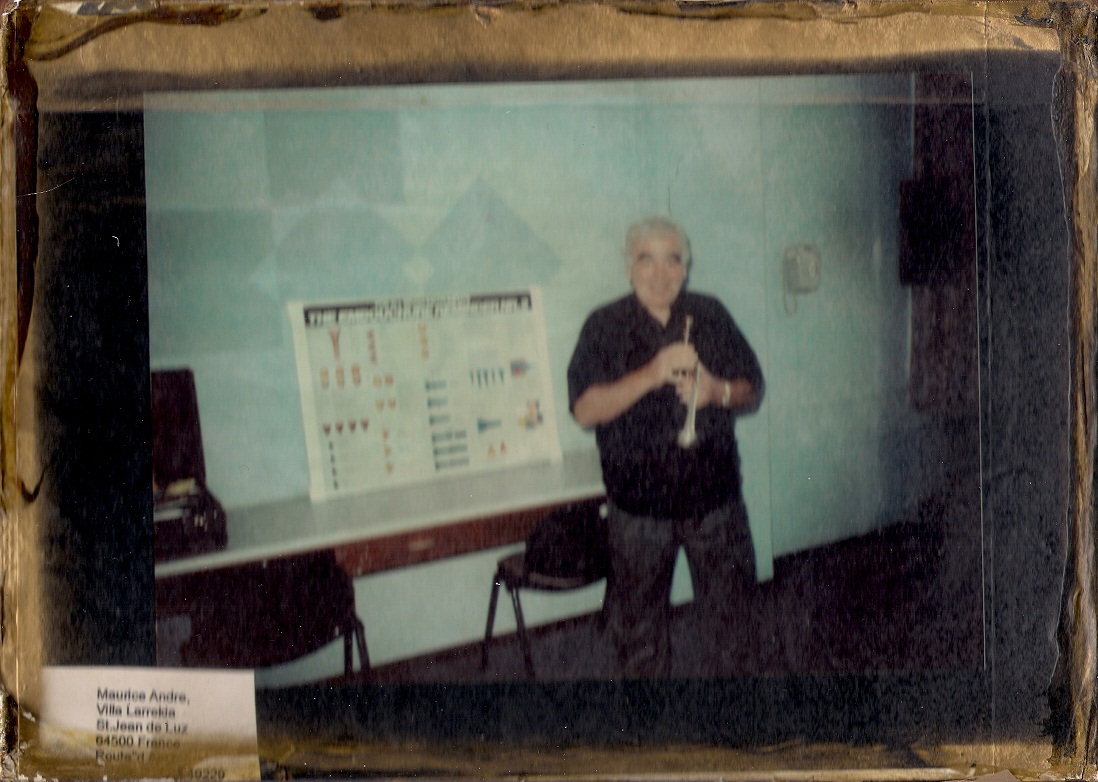 Klik op een plaatje om te vergroten.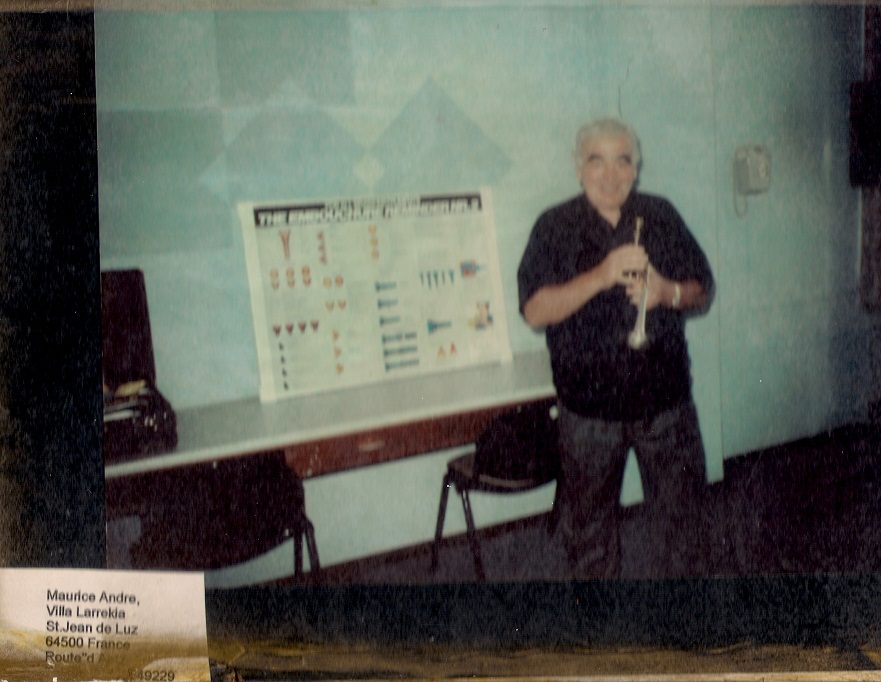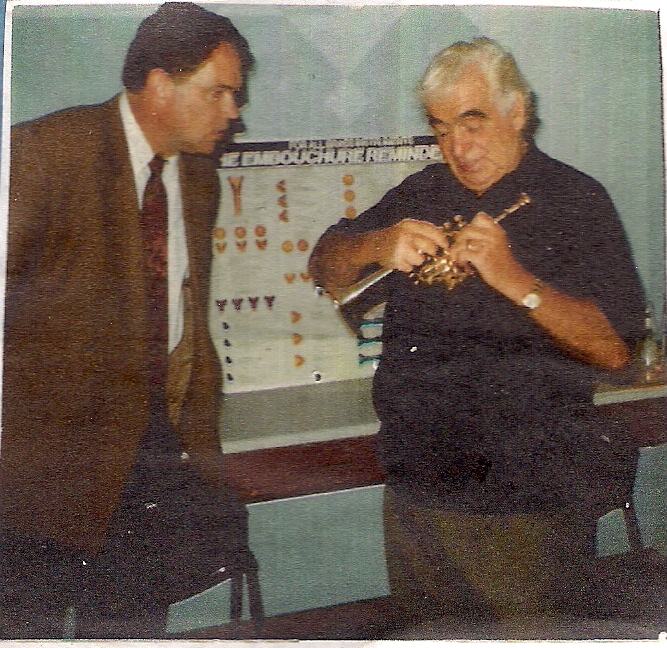 This poster is designed by Hans Boschma in coöperation with Maurice André and the graphics are from Multi Media La Compagnie Groningen. La Compagnie took care of the contact with Maurice André. Of course we are very proud about this coöperations.

The drawings are based on the books of Hans Boschma and partly on Renold Schilke's (+)mouthpiecebrochure.

Maurice and I presented this poster at the Trumpet Guild Conference in Rotterdam.